Posted by Morrighan on September 9, 2012 at 9:18 am | Last modified: September 9, 2012 9:20 am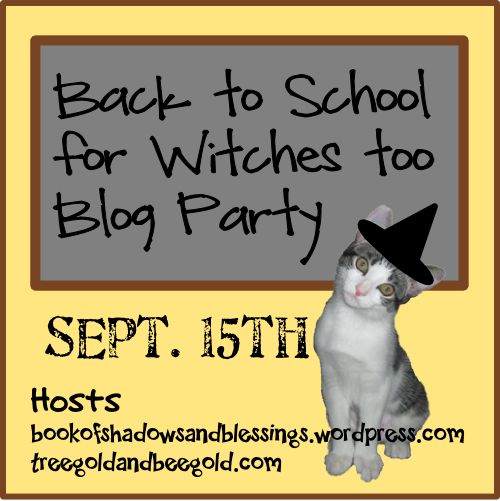 Just a quickie to give a push for Treegold & Beegold's Back to School for Witches Too blog party.
Quote: Come join in September 15th with your favorite lesson to share with everyone else. You know we all read books (a lot of books) and we love to learn so why not learn from each other? This is the perfect time don you special teaching witch hat and share with the class.
Now to think up something stunning to post for the 15th!
Tags: back to school, blog party, fall, lesson, treegold & beegold, witches | Categories: Book of Shadows, Main |

Comments Off

| Permalink